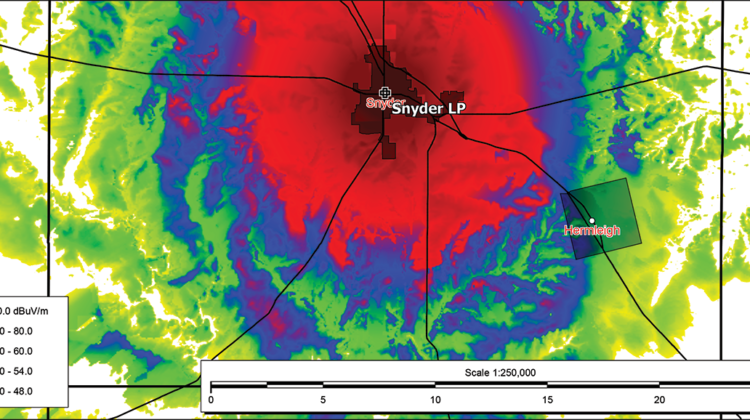 The initial step in determining the feasibility of establishing an LPFM (Low-Power FM) station is to determine whether a suitable frequency is accessible in your desired service area. While most broadcast consulting firms typically charge $300 for conducting a frequency search, we are offering this service free of charge for a limited time.
Until October 20, 2023, churches, ministries, and other non-profit organizations may take advantage of this opportunity, simply by sending an email to [email protected], including your name, your organization's name, and the street address where you wish the study to be centered.
We will prepare and deliver your frequency search results within two business days.
In the event that a suitable frequency is available in your target area, your study will also encompass a comprehensive coverage map. This map will empower you to make an informed decision regarding the suitability of this opportunity for your organization.
Click here to download a sample LPFM Frequency Search and Propagation Map.
The FCC restricts the ownership of LPFM stations in the following ways:
Only nonprofit organizations are eligible to apply and own the station.
The station's transmitter must be located within 25 miles of the organization's headquarters.  Alternatively, the transmitter location must be within 25 miles of the home addresses of 75% of the organization's board of directors.
An organization may only own one LPFM station and may not own any other radio or TV station.
To request your complimentary frequency search, please contact us at [email protected].